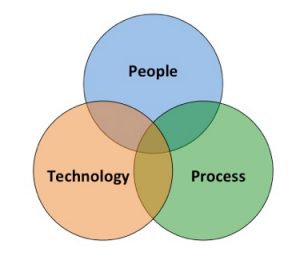 People
Systems and technology require quality people to bring them to life.  You are assigned an account manager who is responsible to document client specific information within a client manual.  The client manual becomes a resource for you and for us, and it allows for a smooth transition in the event of a change in personnel on your side or on ours.
Technology
You are provided with cloud-based accounting software, a paperless receipt and bill capture system, and an accounting file backup service.  You benefit from a collaborative approach to bookkeeping, where to the extent possible, we limit your staff involvement to providing the information we need to do the heavy lifting.
Process
A big part of financial clarity is staying up-to-date.  You or your staff meet with us on a weekly basis.  The weekly meeting is the best time to ask and answer questions and to address any issues in the present.  When your books are up-to-date, then your financial reports may be relied upon for making important decisions.